| Authors | Title |
| --- | --- |
| Shayan Zamanirad, Boualem Benatallah, Carlos Rodriguez, Mohammad-Ali Yaghoub-Zadeh-Fard, Sara Bouguelia and Hayet Brabra | Hierarchical State Machine based Conversation Model and Services |
| Victor Amaral de Sousa, Corentin Burnay and Monique Snoeck | B-MERODE: A Model-Driven Engineering and Artifact-Centric Approach to Generate Smart Contracts |
| Chen Qian, Lijie Wen, Yanan Zheng, Jianmin Wang and Akhil Kumar | Process Model Extraction via Multi-Grained Text Classification |
| Sander J.J. Leemans and Artem Polyvyanyy | Stochastic-Aware Conformance Checking: An Entropy-Based Approach |
| Kristof Böhmer and Stefanie Rinderle-Ma | LoGo: Combining Local and Global Techniques for Predictive Business Process Monitoring |
| Julien Delplanque, Anne Etien, Nicolas Anquetil and Stéphane Ducasse | Recommendations for Evolving Legacy Databases |
| Mohammadreza Fani Sani, Sebastiaan J. van Zelst and Wil M.P. van der Aalst | Conformance Checking Approximation using Subset Selection and Edit Distance |
| Ghareeb Falazi, Uwe Breitenbücher, Florian Daniel, Andrea Lamparelli, Frank Leymann and Vladimir Yussupov | Smart Contract Invocation Protocol (SCIP): A Protocol for the Uniform Integration of Heterogeneous Blockchain Smart Contracts |
| Xinyun Cheng, Xianglong Kong, Li Liao and Bixin Li | A Combined Method for Usage of NLP Libraries towards Analyzing Software Documents |
| Farbod Taymouri, Marcello La Rosa and Josep Carmona | Business Process Variant Analysis based on Mutual Fingerprints of Event Logs |
| Reihaneh Bidar, Arthur ter Hofstede and Renuka Sindhgatta | Co-destruction Patterns in Crowdsourcing |
| Sarah Oppold and Melanie Herschel | A System Framework for Personalized and Transparent Data-Driven Decisions |
| Iris Reinhartz-Berger, Sameh Abbas and Anna Zamansky | A Variability-Driven Analysis Method for Automatic Extraction of Domain Behaviors |
| Alexander Palm, Andreas Metzger and Klaus Pohl | Online Reinforcement Learning for Self-Adaptive Information Systems |
| Saskia Nuñez von Voigt, Stephan A. Fahrenkrog-Petersen, Dominik Janssen, Agnes Koschmider, Florian Tschorsch, Felix Mannhardt, Olaf Landsiedel and Matthias Weidlich | Quantifying the Re-identification Risk of Event Logs for Process Mining |
| Jacek Dąbrowski, Emmanuel Letier, Anna Perini and Angelo Susi | Mining User Opinions To Support Requirement Engineering: An Empirical Study |
| África Domingo, Jorge Echeverría, Óscar Pastor and Carlos Cetina | Evaluating the Benefits of Model-Driven Development |
| Kevin Delmas, Claire Pagetti and Thomas Polacsek | Designing patterns for certification standards and guidelines |
| Adambarage Anuruddha Chathuranga De Alwis, Alistair Barros, Colin Fidge and Artem Polyvyanyy | Remodularization Analysis for Microservice Discovery Using Syntactic and Semantic Clustering |
| Felipe Zschornack Rodrigues Saraiva, José Antônio Fernandes de Macêdo and Ticiana Linhares Coelho da Silva | Aspect Term Extraction using Deep Learning Model with Minimal Feature Engineering |
| Renuka Sindhgatta, Arthur Hm ter Hofstede and Aditya Ghose | Resource-based Adaptive Robotic Process Automation |
| Timo Nolle, Alexander Seeliger, Nils Thoma and Max Mühlhäuser | DeepAlign: Alignment-based Process Anomaly Correction using Recurrent Neural Networks |
| Anastasiia Pika and Moe T. Wynn | Workforce Upskilling: a History-Based Approach for Recommending Unfamiliar Process Activities |
| Sagar Sunkle, Krati Saxena, Ashwini Patil, Vinay Kulkarni, Deepak Jain, Rinu Chacko and Beena Rai | Information Extraction and Graph Representation for the Design of Formulated Products |
| Nesi Outmazgin, Pnina Soffer and Irit Hadar | Workarounds in Business Processes: a Goal-based Analysis |
| Greta Adamo, Chiara Di Francescomarino and Chiara Ghidini | Digging into Business Process meta-models: a first ontological analysis |
| Martin Liebenberg and Matthias Jarke | Information Systems Engineering with Digital Shadows: Concept and Case Studies |
| João Batista de Souza Neto, Anamaria Martins Moreira, Genoveva Vargas-Solar and Martin Alejandro Musicante | Mutation Operators for Large Scale Data Processing Programs in Spark |
| Manuela Dalibor, Ben Mainz, Bernhard Rumpe, David Schmalzing, Andreas Wortmann, Pascal Bibow, Christian Hopmann and Mauritius Schmitz | Model-Driven Development of a Digital Twin for Injection Molding |
| Karoline Wild, Uwe Breitenbücher, Kálmán Képes, Frank Leymann and Benjamin Weder | Decentralized Cross-Organizational Application Deployment Automation: An Approach for Generating Deployment Choreographies Based on Declarative Deployment Models |
| Evandro Kuszera, Marcos Didonet Del Fabro and Leticia M. Peres | Query-based metrics for evaluating and comparing document schemas |
| Bahar Jazayeri, Simon Schwichtenberg, Jochen Küster, Olaf Zimmermann and Gregor Engels | Modeling and Analyzing Architectural Diversity of Open Platforms |
| Abdulwahab Aljubairy, Wei Emma Zhang, Quan Z. Sheng and Ahoud Alhazmi | SIoTPredict: A Framework for Predicting Relationships in the Social Internet of Things |
Keynotes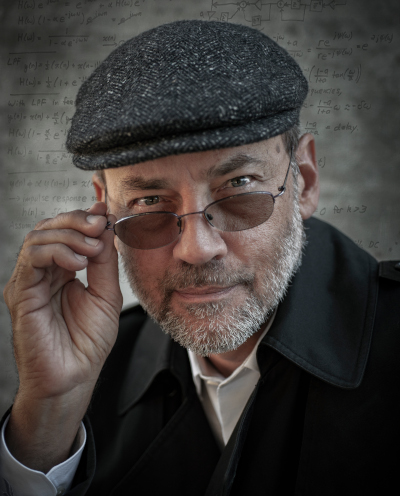 Credit: Rusi Mchedlishvili
The Coevolution of Humans and Machines
Edward A. Lee
Department of Electrical Engineering and Computer Sciences
University of California
Wednesday, June the 10th
I argue that we are less in control of the trajectory of technology than we think. Technology shapes us as much as we shape it, and it may be more defensible to think of technology as the result of a Darwinian coevolution than the result of top-down intelligent design. To understand this question requires a deep dive into how evolution works, how humans are different from computers, and how technology development today resembles the emergence of a new life form on our planet.
Biography: Edward A. Lee has been working on embedded software systems for 40 years, and after detours through Yale, MIT, and Bell Labs, landed at Berkeley, where he is now Professor of the Graduate School in EECS. His research is focused on cyber-physical systems. He is author of leading textbooks on embedded systems and digital communications, and has recently been writing books on philosophical and social implications of technology.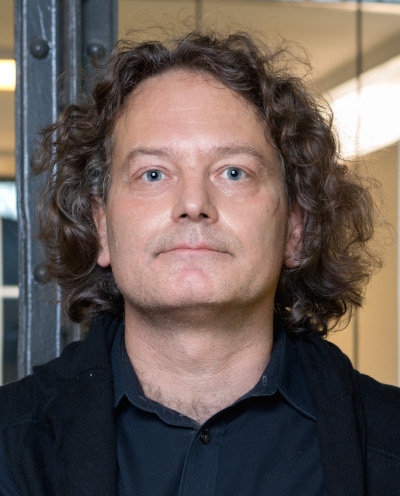 New frontiers in decision engineering: Information Ethics as an engineering discipline
Thomas Baudel
Research Director, IBM France Lab
Thursday, June the 11th
Decision Engineering aims at streamlining and improving decision processes in large and highly dependable businesses. In the last 20 years, at the IBM France Lab, we have delivered top of the line solutions in business rules management systems, prescriptive analytics & optimization, business process management and robotic process automation, to many of the largest organizations in the world. Leveraging new opportunities arising from technological progress, such as predictive analytics or new computer-supported collaboration practices, raises interesting new challenges for our product lines. Some of those challenges are not purely technological, they involve careful thinking on the role of technology in organizations, and ensuring fundamental properties of trustworthiness, accountability, transparency and alignment with the company's and societal values are preserved in the complex intertwining of human and automated decision processes. Addressing them involves Design Ethics, AI Ethics, Information Ethics in general, which so far were not considered part of the regular engineer's curriculum. They require introducing new approaches to software design. In this journey, we learn that while we tend to think ethical issues are mostly addressed with morality and law, many of past and present ethical challenges may also be addressed with technological solutions. In this talk, we intend to convey some of our findings regarding addressing those challenges, as our societies become more and more dependent on our information infrastructure.
Biography: Thomas Baudel is Research Director at the IBM France R&D Lab, leading research projects on a variety of decision engineering products. He holds a PhD in computer science from University of Paris-Sud. His HCI background has allowed him to contribute to a range of research domains besides decision engineering: from 3D computer graphics, with the academy award winning Maya animation software, to Information Visualization with precursor products in the area, Computer Music, Urban Informatics, and, most recently, Information Ethics as an applied domain, with the goal of designing information systems encompassing both human factors and information technologies to deliver decision systems that are fair, accountable, transparent, explainable, trustable and aligned to our societies' values.
He is member of the board of the University Paris-Saclay doctoral school, where he teaches the mandatory class on Research and Computer Ethics, Member of the board of the French HCI society AFIHM and participates to several national research policy governing instances in France. He holds 21 patents and about 15 publications at international venues.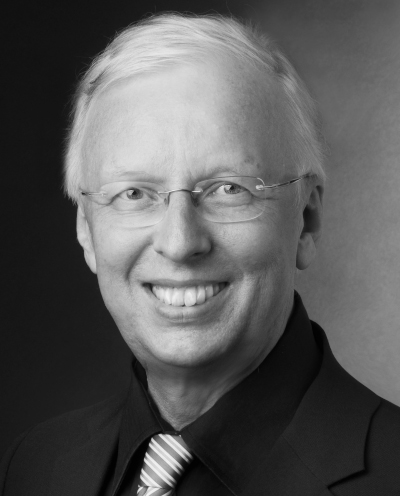 Data Sovereignty in the Internet of Production
Matthias Jarke
Informatik 5, RWTH Aachen University & Fraunhofer FIT
Ahornstr. 55, 52074 Aachen, Germany
jarke@dbis.rwth-aachen.de
Friday, June the 12th
While the privacy of personal data has captured great attention in the public debate, resulting e.g. in the European GDPR guideline, the sovereignty of small and medium knowledge-intensive enterprises over the usage of their own data in the presence of dominant data-hungry players in the Internet needs more investigation. In Europe, even the concept of data ownership is unclear. The first part of the talk will reflect on requirements analyses, reference architectures and solution concepts pursued by the International Data Spaces Association to address these issues.
The second part will more deeply explore our current interdisciplinary research in which 27 research groups from production and materials engineering, computer science, business and social sciences jointly address the analytic exploitation of data and the sovereignty of the data producers in a visionary "Internet of Production (IoP)". In this setting, massive amounts of heterogeneous data must be exchanged and analyzed, throughout the lifecycle from (re-)engineering, to production, usage and recycling, under hard resource and time constraints. A shared metaphor, borrowed from Platon's famous Cave Allegory, serves as the core modeling and data management approach from a conceptual, logical, physical, and business perspective
Biography: Matthias Jarke is Professor of Databases and Information Systems at RWTH Aachen University and Director of the Fraunhofer FIT Institute for Applied Information Technology. After master degrees in Computer Science and Business Administration, he received a Doctorate in Business Informatics from the University of Hamburg, and served on the faculties of the Stern School of Business at New York University and at the University of Passau prior to joining RWTH Aachen in 1991. Previous positions include President of the GI German Informatics Society, and member of the Fraunhofer Presidential Board. In his research, he investigates conceptual modeling and metadata management in business, engineering, and culture. He is currently co-speaker of the DFG-funded German national Excellence Cluster "Internet of Production", and initiator of the Fraunhofer Center for Digital Energy in Aachen. He has served on numerous Editorial Boards, including Chief Editor of Information Systems, and as Program Chair of conferences such as CAiSE, EDBT, ER, SSDBM, and VLDB. He is a member of the acatech National Academy of Engineering and Sciences, and a Fellow of the ACM and the GI.
Tutorials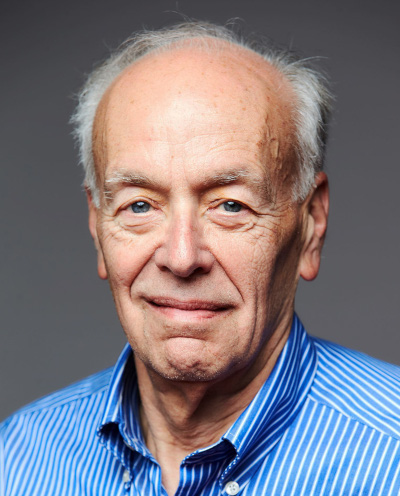 Open Source Software and Information Systems
Anthony I. (Tony) Wasserman
Carnegie Mellon University – Silicon Valley
Moffett Field, CA 94035 USA
tonyw@sv.cmu.edu
This tutorial defines free and open source software (FOSS), and gives some of its relevant history. The tutorial describes the benefits of FOSS software, and the processes used to build and maintain it. Emphasis is given to the ways by which individuals and organizations can find, evaluate, and use FOSS, as well as methods for contributing to the community for a FOSS project. We cover the concept of an Open Source Project Office, and the way that it can serve an organization or company in managing its use of FOSS.
In recent years, organizations have increasingly relied on FOSS for information system development. We review the open source components that are most relevant for building modern information systems, including content management systems, NoSQL database management systems, AI tools, containers and microservices, as well as techniques for scalable cloud deployments.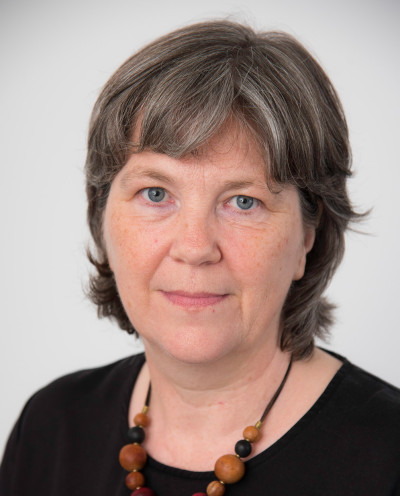 An introduction to the 4 Components/Instructional Design model (4C/ID) for teaching complex learning subjects in Information Systems
Monique Snoeck and Daria Bogdanova
In this tutorial we present 4C/ID, an instructional design model for complex learning, which was developed by Jeroen van Merriënboer (see https://www.4cid.org/about-4cid). The model has been widely adopted for teaching various complex learning subjects. Complex learning subjects are characterized by the fact that many solutions exist for a single problem, and that different paths can be followed to achieve a good solution.
The goal of the tutorial is to provide an overview of the 4C/ID model, its four main components, and to exemplify how it can be applied to teach requirements engineering and conceptual modelling. The tutorial will conclude with an evaluation of the benefits and difficulties associated with using this model, and advice on how to start implementing this instructional design model.
Material: http://merode.econ.kuleuven.be/lectures/index.html
Volunteer design of Data Warehouse
Sandro Bimonte
Description to be announced
Process Performance Management
Adela del-Río-Ortega and Manuel Resinas
Description to be announced
Design of Service-Dominant Business Models for a Digital World
Paul Grefen and Oktay Turetken
Description to be announced